Trip to the Historic Center of Naples
Destination Naples collects the best accommodation in the Historic Center of Naples. Welcoming, vibrant, and energetic in every way, the Center represents the beating heart of the city.
We are a group that has always made hospitality our mission. Our goal is to be with you on your journey discovering the most authentic and original places. 
We know that Naples is not only to be visited. It is listened to, followed to in its pace, intrusiveness, with enthusiasm and joy; and its center, with 2000 years of history, UNESCO world heritage site, is the first step to discovering the city, which conserves the main sites.
We will do our best to be a reference point, a starting line from which to start the day, for a trip to discover it. We will be loyal advisors whom to trust before immersing oneself in the beauty of tradition.
Staying in one of the Destination Naples facilities means immersing oneself in the heart of Naples. These are in fact all in the heart of the Historic Center, the most interesting part of the city, only a few steps away from the Chiostro di Santa Chiara, the national Archeological Museum, the Cappella Sansevero, and the neighborhoods Porto and Toledo/Spanish Quarters.
A collection of exclusive facilities that makes the trip to Naples a special and unforgettable experience. We love listening to and pointing our customers in the right direction, understanding their wants. For us it is important, as our client reviews show, to offer an attentive service, personalized and curated. We do this with passion and fun.
Our facilities offer a wide variety of services, heterogeneous and distinctive. Naples is a city that is surprising and unpredictable, which is why we try to always be ready to accommodate any want. We want our clients to feel welcome, comfortable, and protected. How? That is always a surprise, even for us.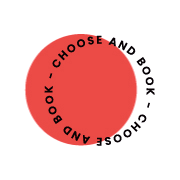 Sleep in the Historic Center of Naples
We work together to make Naples a unique experience.
Behind Destination Naples there is a group of people that collaborate and work together. What unites us is a common passion: the love for hospitality, united through a strong connection to our culture and traditions. Each of our actions has the goal of promoting operations and synergy that can continue to make Naples an increasingly inclusive and welcoming reality.